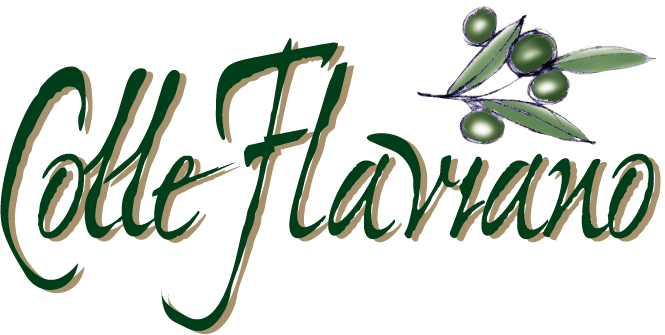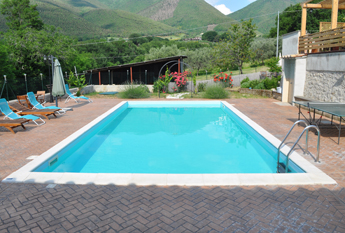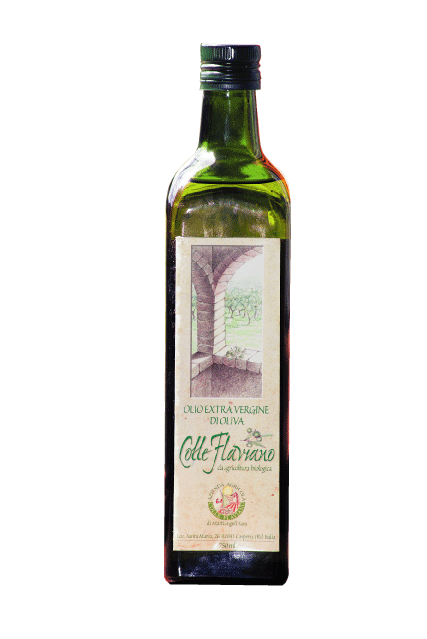 Our holiday home has four charming double bedrooms, with en-suite bathrooms. (One on the ground floor suitable for disabled), a spacious living room with fireplace and a large well equipped kitchen. Opposite is an enchanting apartment with a cosy living room, kitchen, fireplace, bathroom and a characteristic loft bedroom.
Next to the swimming pool ( 5 x 10 meters) is a mini apartment suitable for short stays, together with a terrace for outdoor eating.
Welcome to Colle Flaviano, our lovingly restored holiday home, situated in the centre of the Sabina region near the medieval village of Casperia, amidst the green abundance of olive trees and the chestnut and oak woods of the Sabina hills.
Colle Flaviano is also the name of our organic farm, itís extra virgin olive oil and the oil mill on site.